Nerdy. Geeky. Call it whatever you would like – and my girlfriend would likely agree – but like it or not, fantasy football isn't going anywhere anytime soon. Last year, there were 25.8 million fantasy football players (6.5 million of which were women by the way) in the United States with an estimated $2.55 billion spent. The chances are, you either play the game yourself or you know about twenty other people who do. However, as fun and addicting as fantasy football can be, it hasn't been getting the best reputation when it comes to productivity in the workplace. According to Fortune, fantasy football costs businesses an estimated $13.4 just over the span of a 15 week season! As a fantasy football lover myself – and former champion of my league – I do a pretty good job at avoiding falling into that abyss of distraction for the eight and a halfish hours I'm at the office. But clearly, the same can't be said for everyone. So it got me thinking, how can I spin fantasy football in a way that it can actually help somebody with their job rather than occupy their time as a distraction?
So, with today being the official kick-off of the 2014 NFL Season, here is what I came up with – the four lessons everyone learns from fantasy football that can be used to improve your internet marketing.
Lesson #1: Everyone will be fighting to draft the same players.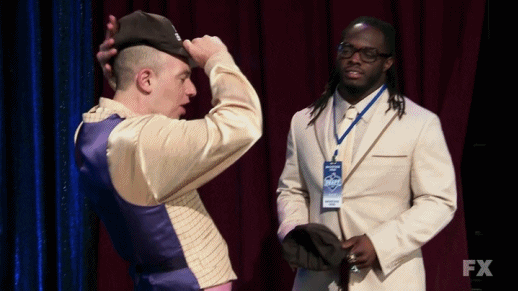 There are always those select few players that everybody wants on their team. Calvin Johnson, Adrian Peterson, Peyton Manning – everyone in the league will be sweating bullets trying to get the player they want before their friends take him. With internet marketing, it's the same as trying to rank higher for a specific keywords or phrase. Let's say for example, you are a plastic surgeon in New York. Without a doubt, one of your top phrases you will want to rank for is probably 'Breast Augmentation New York,' and trust me when I say everyone else – your competitors – will be after the same thing. The Calvin Johnson of keyword phrases, if you will. However, the reality is, ranking for those top keywords can be extremely difficult and – as you get used to in Fantasy Football – not everyone can get their first choice.
This brings us to the next lesson.
Lesson #2: Sleepers can be your team's secret weapon.
In Fantasy Football, a sleeper is a player who has unexpected success. One that nobody will be going after, but you were lucky (or smart) enough to take a chance on. Think Peyton Hillis in 2010 or a little-known Colin Kaepernick when he first took the job from Alex Smith in 2012. This same concept can also help you get the edge over the competition with your internet marketing strategy. Back to the surgeon from the earlier example. While everyone is going after 'Breast Augmentation New York,' you find that 'New York Breast Implants' is basically up for grabs. So with this new sleeper keyword of yours, you have a new secret weapon helping your website climb to the top of search engine results.
However, in Fantasy Football and internet marketing, it isn't just about having the perfect roster or set of keywords.
Lesson #3: The most successful managers know that everything is always changing.
In my league, there are those who attend the draft and change-up their roster when there is an injury or a BYE week, and then there are those who are always looking for the next big thing, grabbing the breakout player from free-agency before anyone else or orchestrating a genius trade. The latter are the ones who end up winning the championship. Same thing goes for managing your internet marketing strategy. If you simply choose your keywords and do a one-and-done optimization of your website without paying much attention after, you will likely find yourself slowly falling down the rankings. Maintaining a well-marketed, top-ranking website takes as much attention as managing a championship Fantasy Football team. You need to stay on top of all the latest yeah algorithms from Google and other search engines, stay up-to-date with on-site optimization, and continue to drive traffic with inbound marketing such as blogging. The best way to get to the top of search engine rankings and stay there is to always be a step-ahead with your marketing strategy.
But there is always one last thing to keep in mind.
Lesson #4: There is no such thing as a sure thing.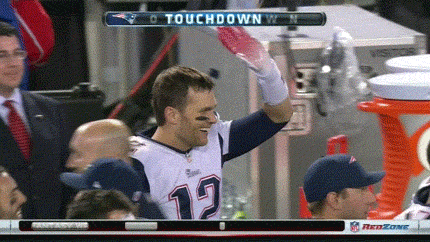 So you drafted Tom Brady as your fantasy quarterback in the first round in 2008 after his record breaking season. You basically already won the season already, right? Wrong. Brady goes down in the first week against the chiefs and all of a sudden you find yourself without your star quarterback and you need to find a replacement– fast. This happens with SEO all the time as well. Google is constantly changing up their algorithms to ensure that only the best sites are ranking at the top. This means that something that used to be working wonders for you may not provide the same results a month from now. This is why it is not important to rely on a single marketing strategy and sit back comfortably. Always have multiple working marketing strategies and be ready to change things up when you need to.
There they are, the four things that you can take from fantasy football to help your website climb to the top of search engine rankings. The next time you think of spending the next hour at your office looking at every matchup on your roster, save it for lunch and take that knowledge and attention to detail and use it to build a championship-caliber marketing strategy.
And as always, GO HAWKS.